Index
> Products > Mini Air Angle Grinder > Air angle grinder (45 Degree, 236g, 30*168mm)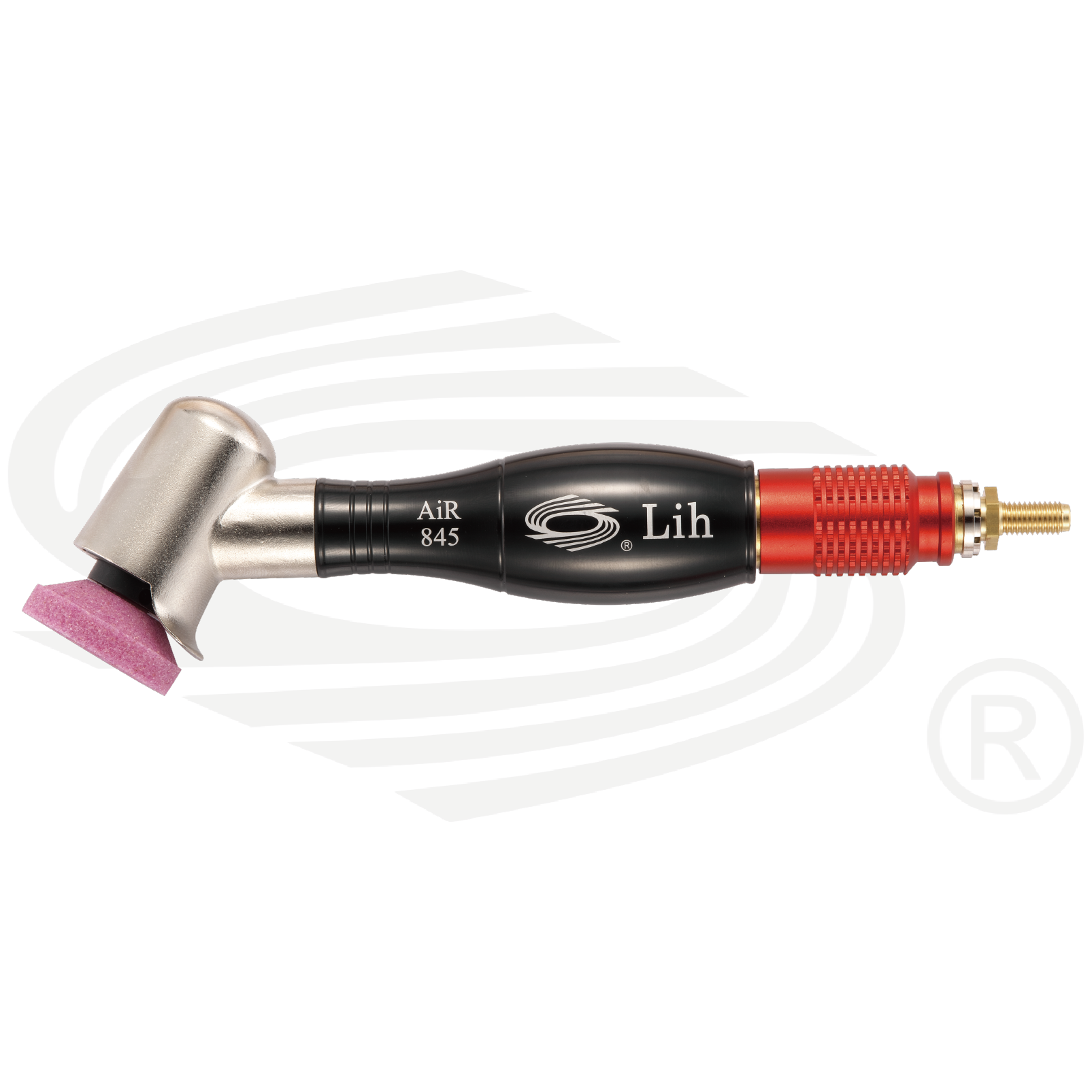 Air angle grinder (45 Degree, 236g, 30*168mm)
Model:AIR-845
LIH Pneumatic air mini grinder AIR-845 is a lightweight and controllable processing and grinding tool. This model uses a cylinder that can withstand 90 psi (maximum) air pressure, faster speed, lighter weight, and can show the high efficiency of the product under a large number of standardized work.
This product uses high-precision and high-quality Japanese bearings and VESPEL high wear-resistant blades, which can withstand long-term and high-pressure work content. Product design emphasizes easy warranty and quick replacement of abrasive consumables.
The products are mainly used in the production of molds, crafts, metal objects, glass chamfering, stone carving, wood renovation, plastic deburring, ceramics and other popular materials.
Dimensions:30W×168L (mm)
Weight:236 (g)
Speed:35000 (rpm) maximum
Stroke:Rotary
Chuck:Abrasive Disk Ø30 (mm)
Air Pressure:90 (psi) maximum