Index
> Products > 6mm Air Die Grinder > Air precision die grinder (35,000rpm, 480g)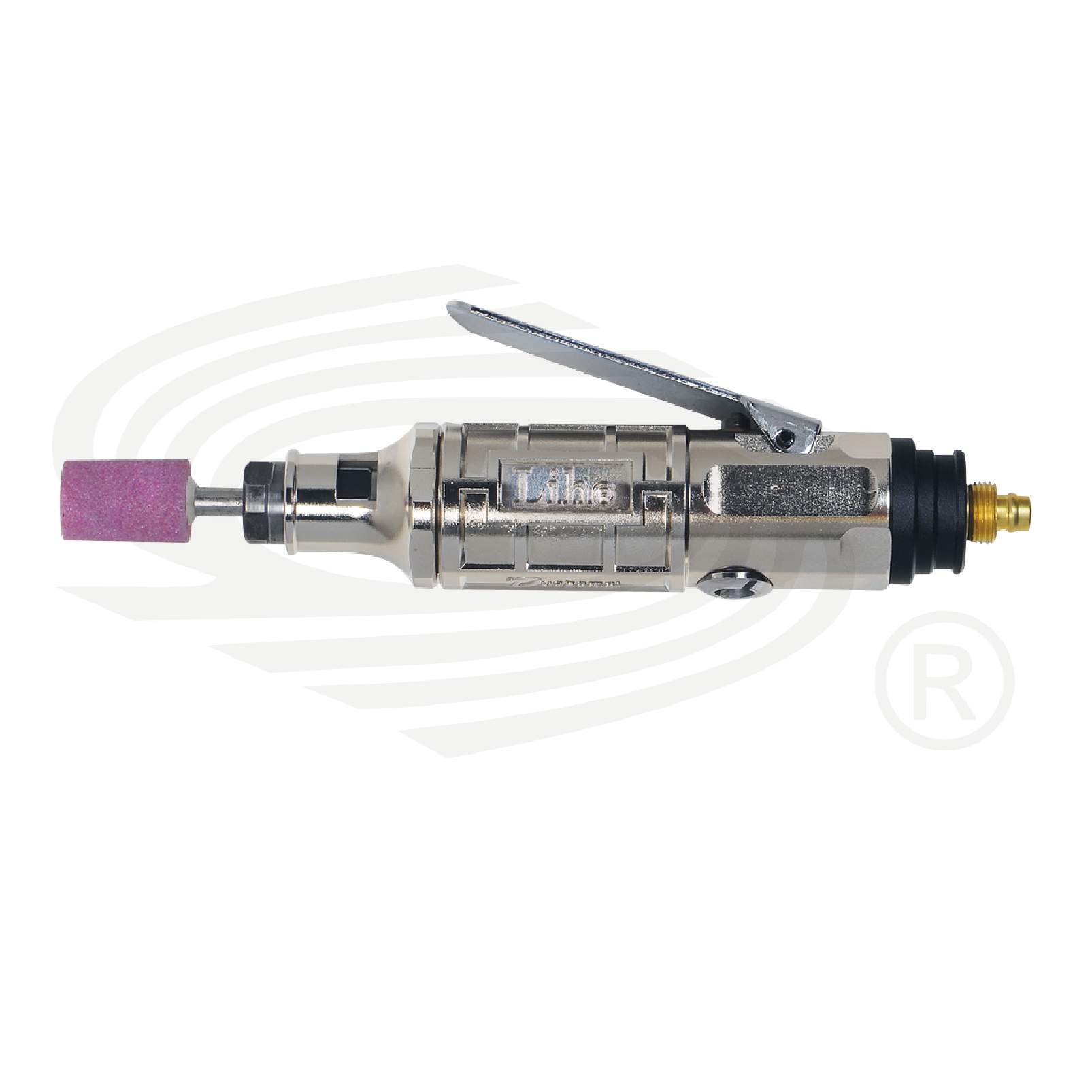 Air precision die grinder (35,000rpm, 480g)
Model:AIR-747
A tool for polishing and grinding the surface of various objects in a small area. Can be used for metal cutting or grinding, and can be used with a variety of different materials and shapes of grinding rods for metal, plastic, wood and stone. Suitable for repairing holes, grinding welds and removing sharp edges, as well as all industries that require roughing, cutting, grinding, and trimming operations.
Dimensions:34W×130L (mm)
Weight:480 (g)
Speed:35,000 (rpm) maximum
Stroke:Rotary
Chuck:Ø3 & 6 mm (1/8" & 1/4")
Air Pressure:90 (psi) maximum
This air die grinder is a push-button switch that can be operated with one hand. The LIH large-cylinder engraving machine series is different from the 3mm chuck product in that the torque is enhanced, it can execute a larger processing area, and the bearing capacity in work is stronger. The chuck is mainly 6mm, and 3mm can be replaced to handle small details. It is more widely used in general industry.